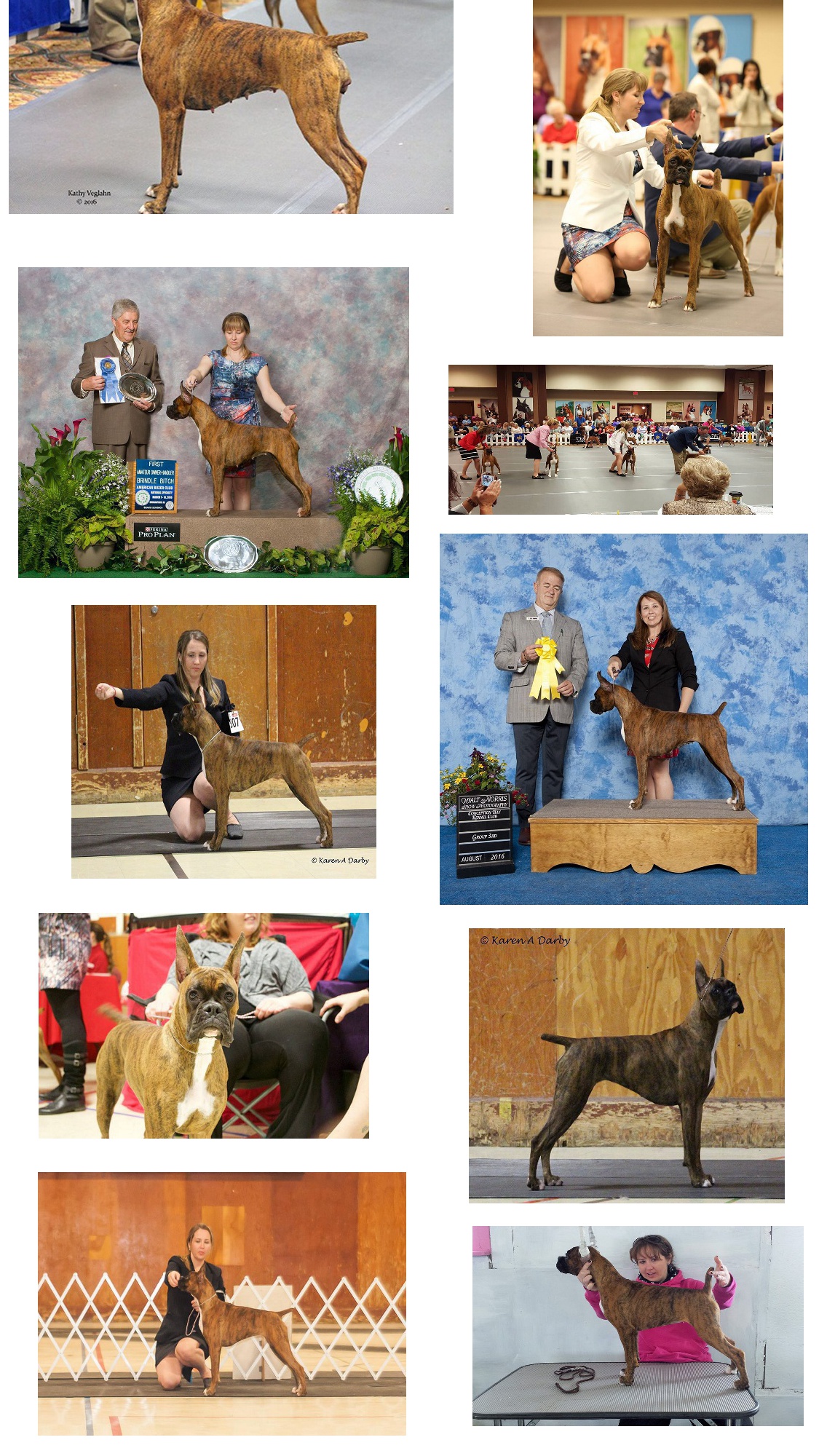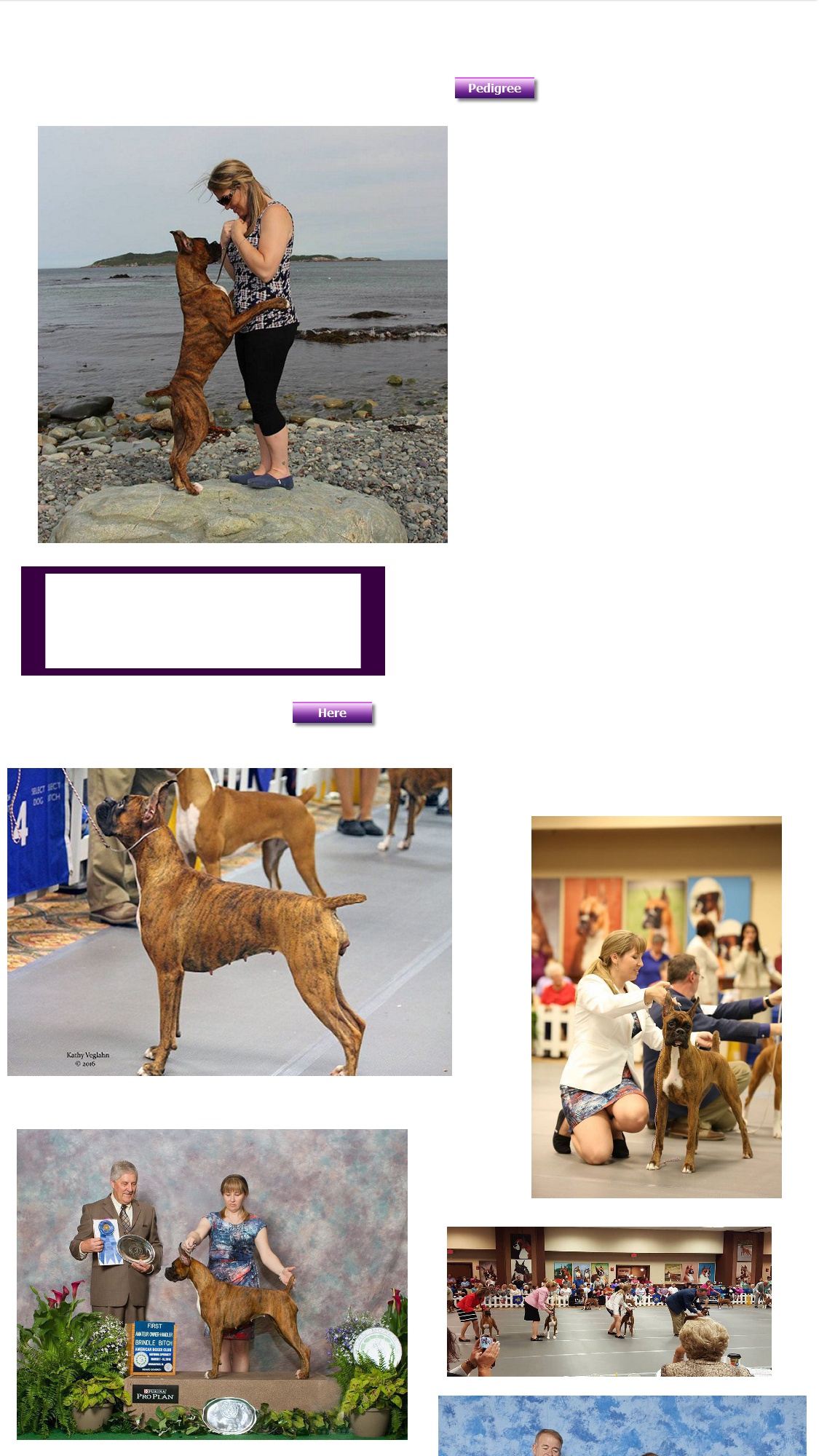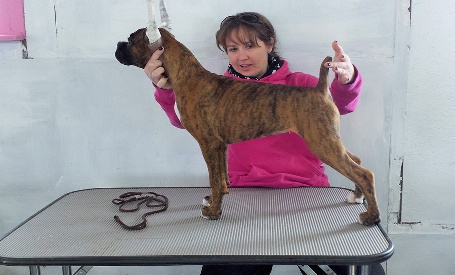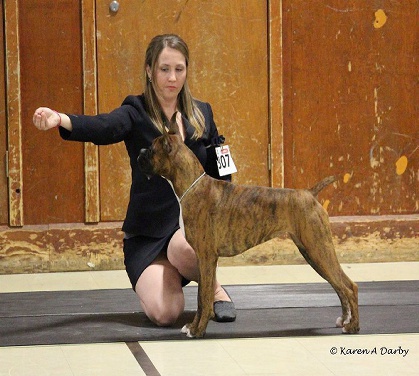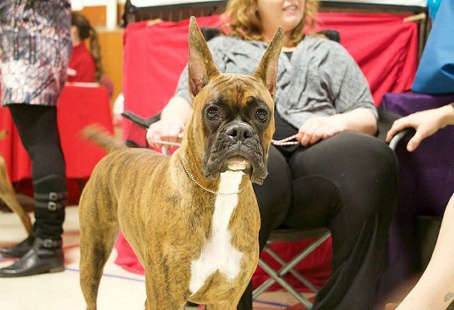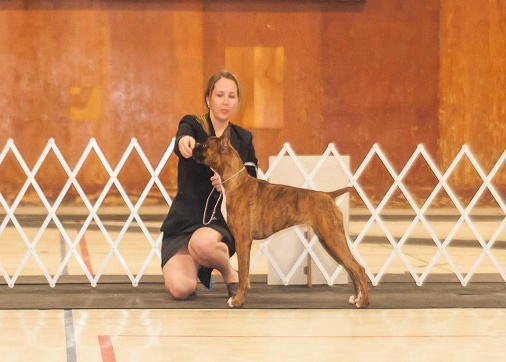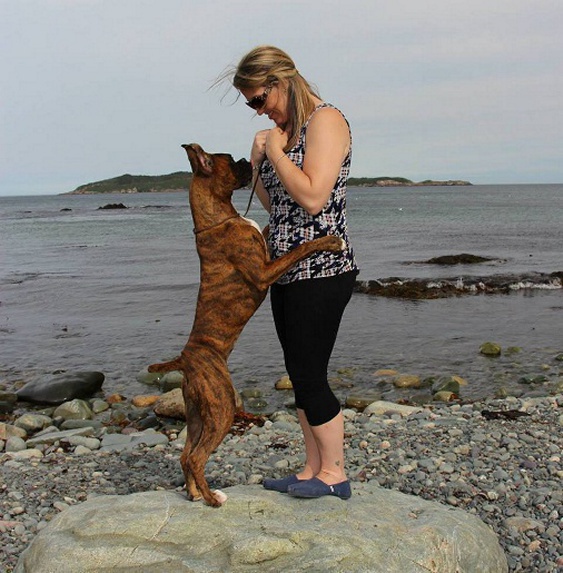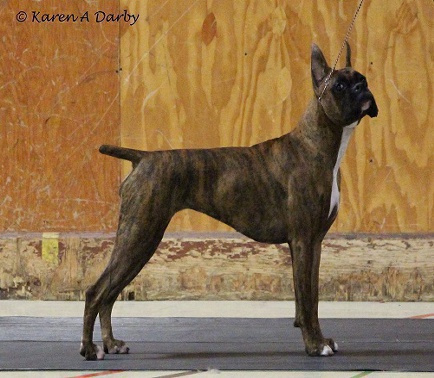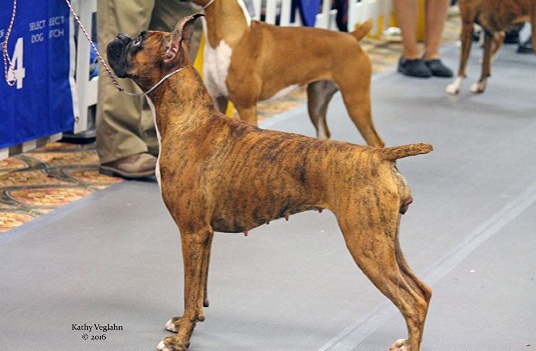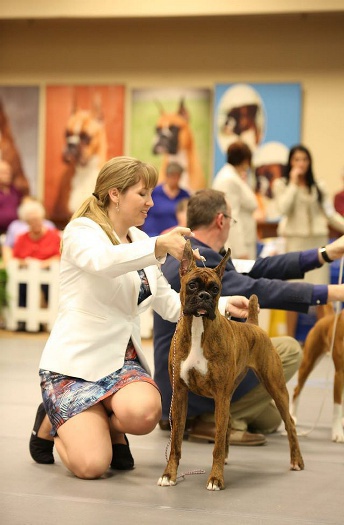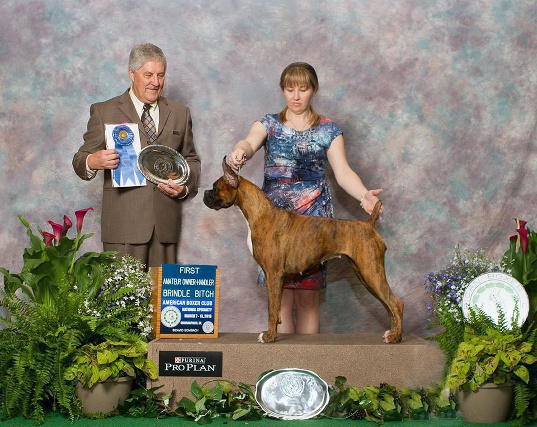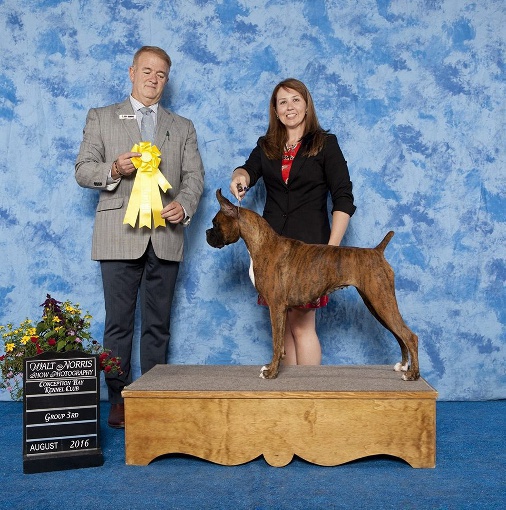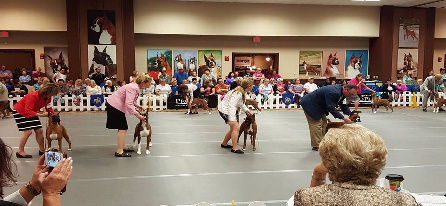 BPIS MBBPIS CH. Vanquish To Da Rock at Maestro - London

AM Ch. Pheasant Hollow's Macho Camacho SOM (AM) x Can Ch. Cinnrhee Heartacre Raisin Kane DOM

Copyright Vanquishboxers.com | All Rights Reserved.

DOB: November 22, 2014

Vanquish Boxers Reg'd


Health Testing

Echo Clear
Holter - 2 VPC's (11/28/16)
DM - Carrier



See more pics of London growing up
London aka Vanquish To Da Rock At Maestro from our Hector x Esme litter will be the start to Maestro Boxers for Deanne Sinnott of Newfoundland. I met Deanne October 2014 when she flew to Ontario for the Boxer specialties in London. We have been talking since and I was thrilled to find we shared the same thoughts and ethics on breeding and the Boxer breed. The right pup wasn't in our Emmitt x Esme litter (particularly due to the distinct lack of females - one) and she continued on her search. We kept talking and when I told her we were breeding to Hector (AM CH Pheasant Hollows Macho Camacho) she was also beyond thrilled. I am so pleased the beautiful London is with her and am so excited for her to hit the show ring with Deanne. I know this is the start to something wonderful!

London hit the ring out east with a bang! She has garnered multiple Best Baby Puppy in Shows, was Best Puppy in Show while taking the Breed over specials and a Group win then finishing her Canadian Championship before her first birthday all owner handled! They also ended the yr #2 Boxer puppy and tied for the Glendora BCC trophy!

Deanne and London made the trip to the American Boxer Club National in Indianapolis and it was worth the trip. They won their class and Deanne was nervous about showing her back in for winners. Many of us including some handlers encouraged her to go in and have fun. Well they got pulled out for the FINAL cut of bitches! What an experience!

This team has since gone on and achieved a Grand Championship and the future looks bright! See more of her on her 'home' site.

14 wks

London at 11.5 months finishing her Canadian Championship all owner handled!

The face that just melts you - 11.5 months

The Bond!

11.5 months

ABC 2016

ABC 2016 Photo Credit Paul Roscoe

Another Group placement!

London is expecting puppies! See more here