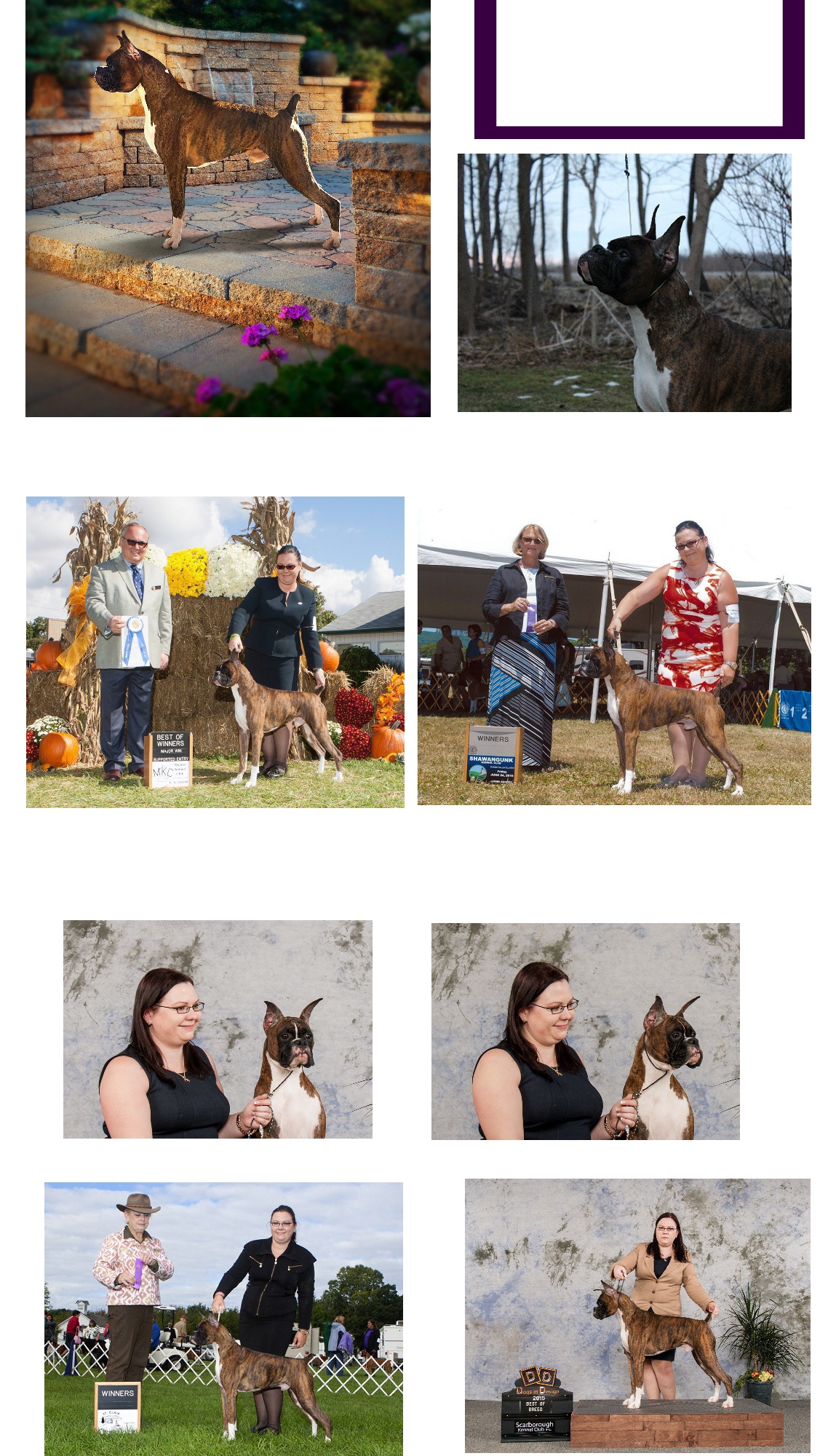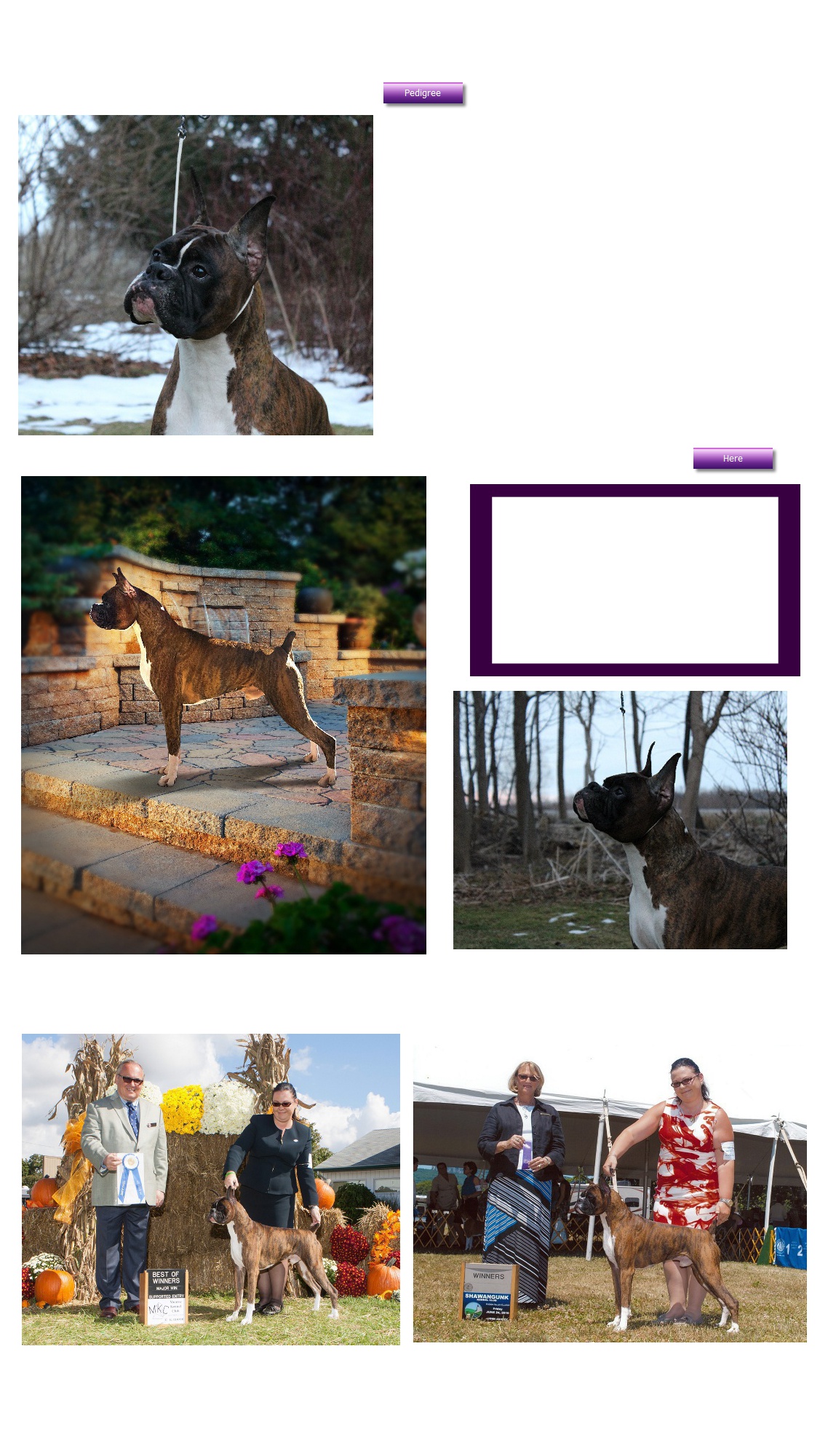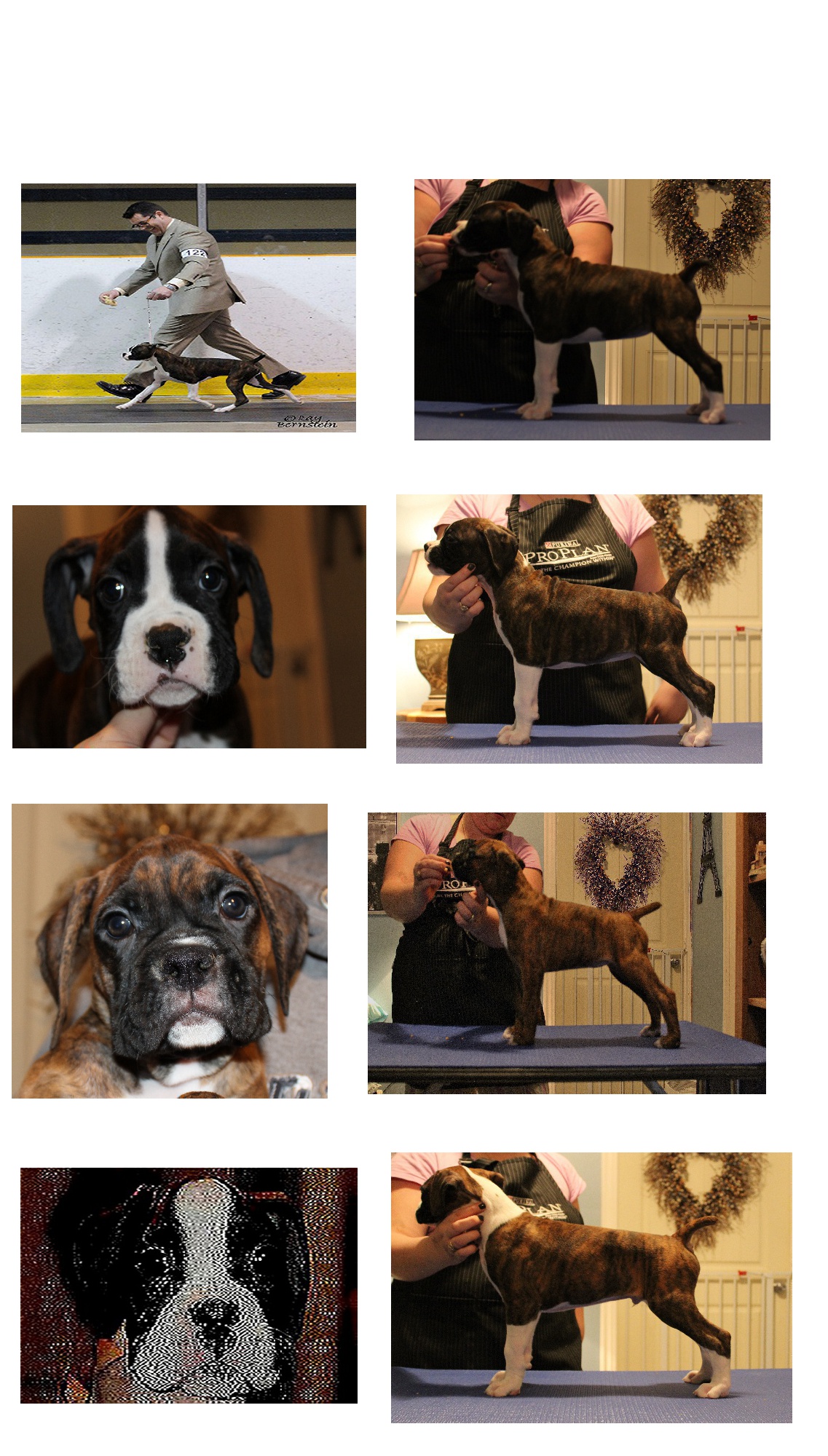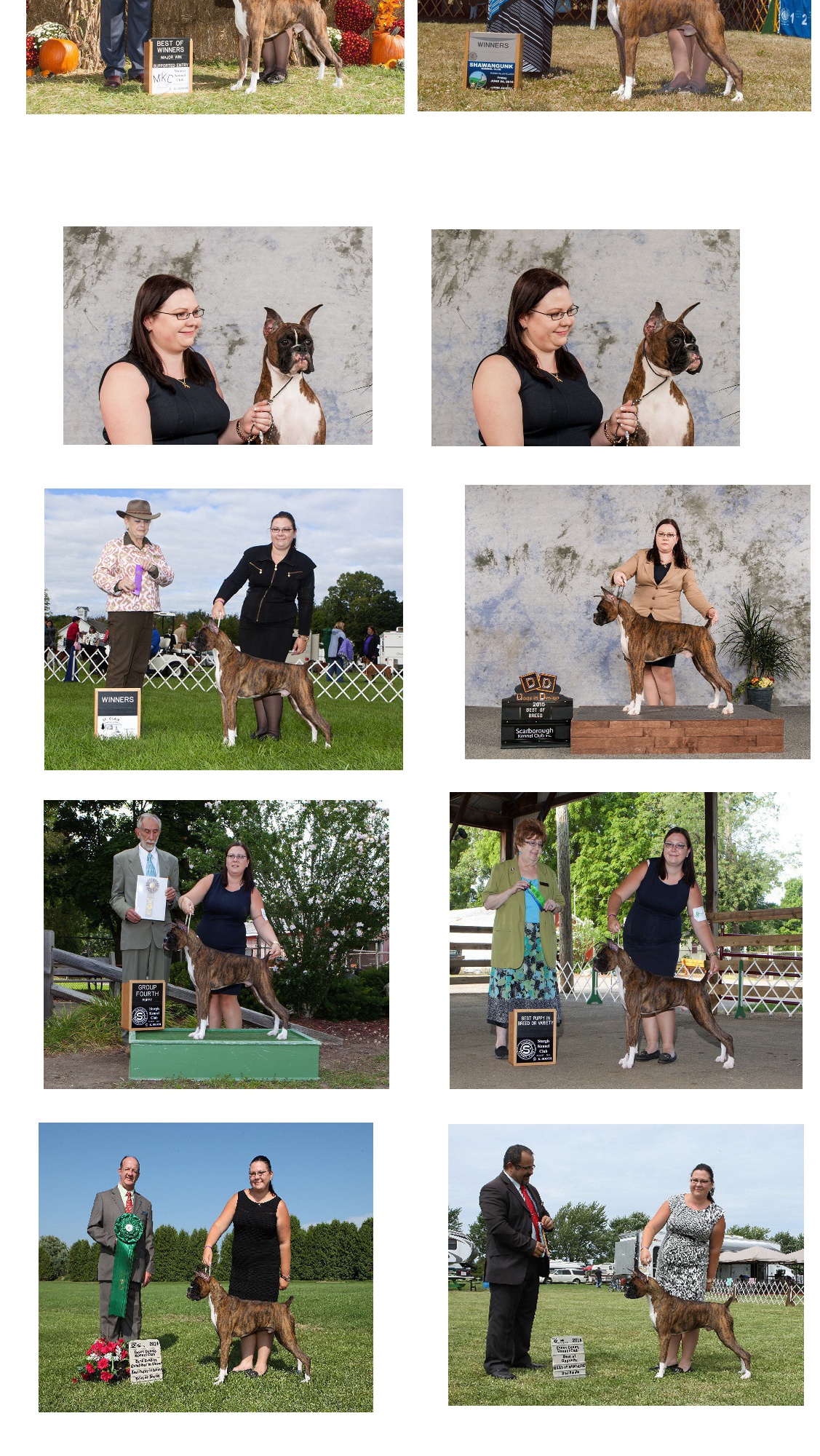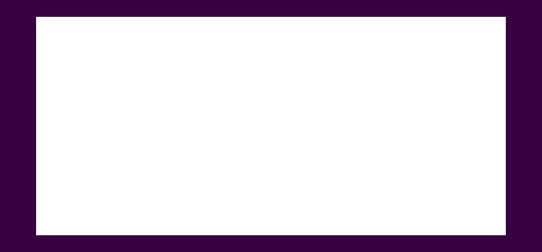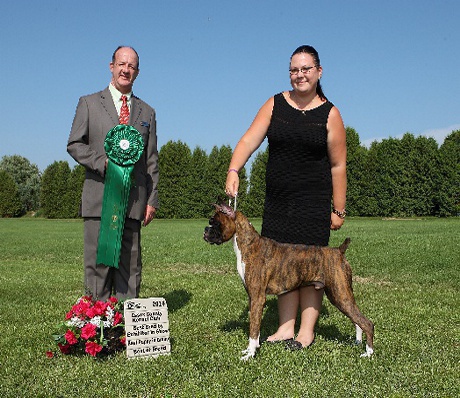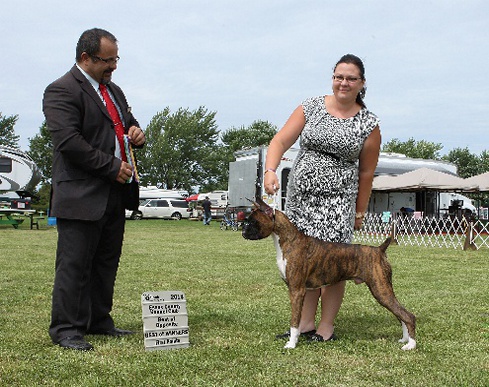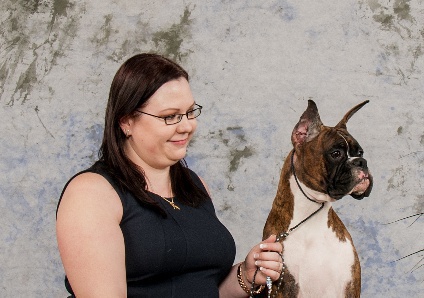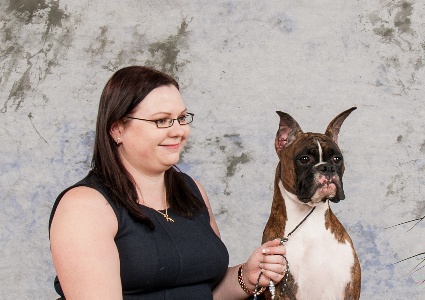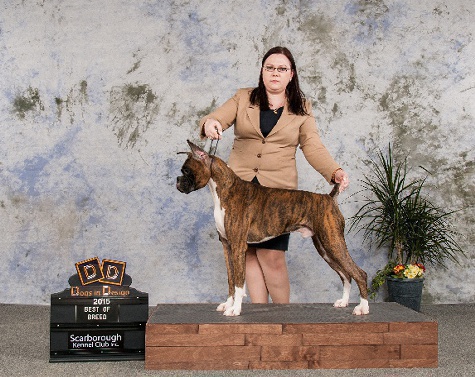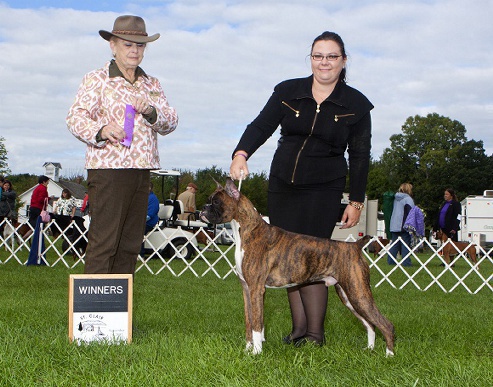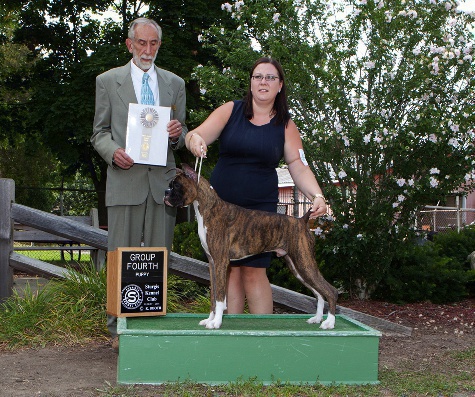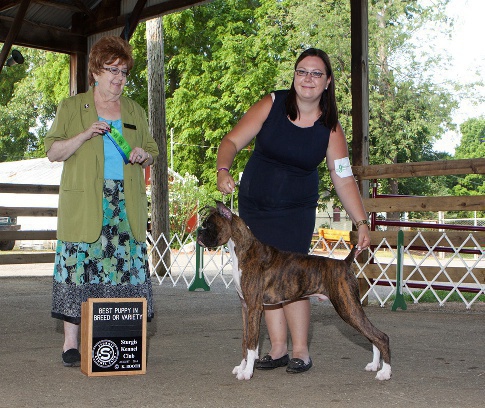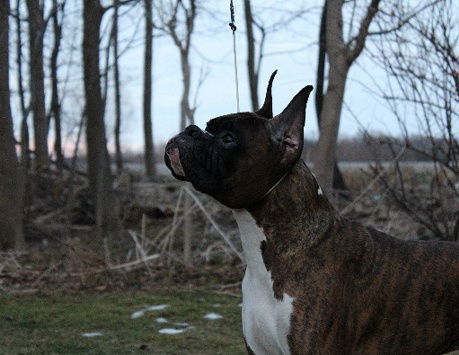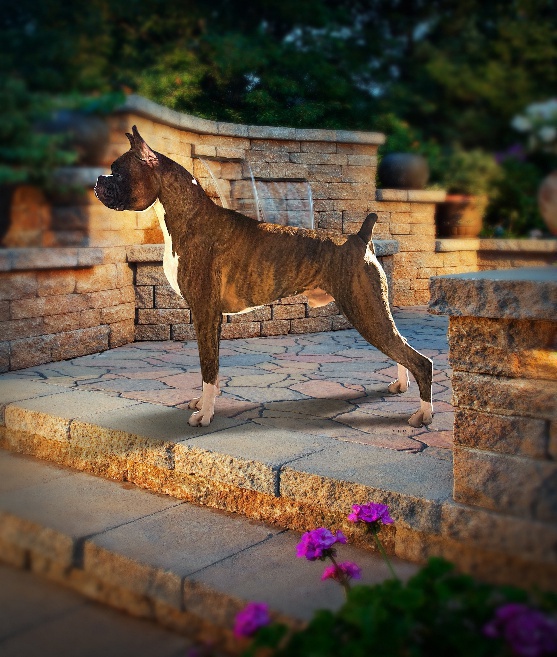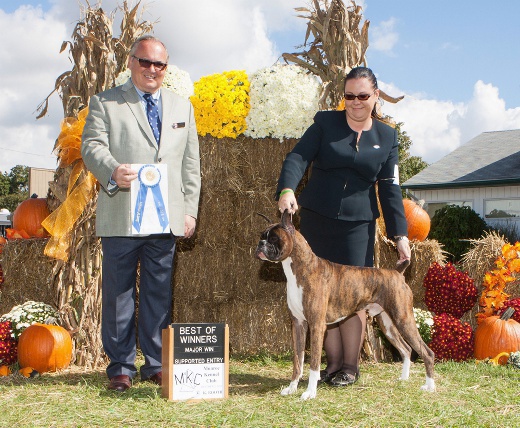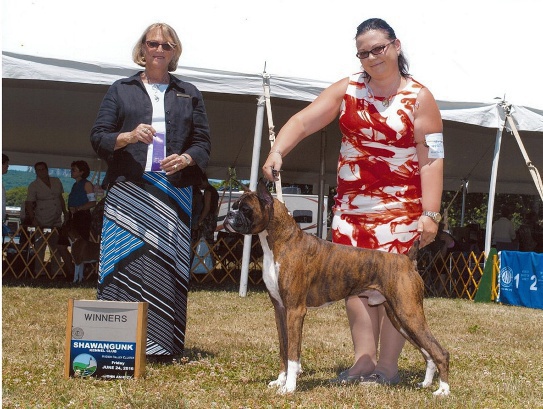 CH. Vanquish
Cinnrhee Suit N Tie 'Jagger'

AM Ch. Lyndell's General Manager x Ch. Cinnrhee Heartacre Raisin Kane DOM

Copyright Vanquishboxers.com | All Rights Reserved.

DOB: January 1, 2014

We were very pleased that Kerry Jones of Pheasant Hollow boxers allowed us to breed to her beautiful boy Emmitt. He is a very typey male with excellent longevity in his line and when Melissa traveled to NY to meet him, just loved his sweet personality. Jagger is our pick puppy from our Emmit and Esme litter. As a puppy he has surpassed our highest expectations. Jagger in limited showing before the age of 8 months has garnered a RWD, BPIB and Puppy Group 4 in the US. In one weekend of showing in Canada he gained 6 points towards his Championship, took a BOB over 2 specials, won a Puppy group and given us our first BIS going BIS-BBE!!!! Then in his next weekend of Canadian showing he finished his Championship from the Bred-by Class before 9 months of age!

He has continued his winning ways into adulthood, being pointed in the US Breeder/Owner handled and being just points away from his Grand Championship with very minimal showing. His health testing has been excellent and he catched the attention of breeders everywhere for his extraordinary breed type.

Health Testing

Holter - 0 VPC's (8/21/15), 4 VPC's (7/23/16)
SAS - Echo - No murmur, 1.8 Flow rate (12/11/15)
DM - Negative (N/N)
ARVC Striatin - Negative (N/N)
Hips - Good
Thyroid - Normal
OFA Listing






See more pics of Jagger growing up
Vanquish Boxers Reg'd


Jagger going BOB over 2 specials then going onto winning the Puppy Group and BIS-BBE!!!

Jagger in his Canadian show debut winning BOW/BOS and BPIB

Jagger going Best of Breed at just 14 months of age

First American point!!!

Puppy Group 4th even though he was a very wild boy!

First American show going Best Puppy in Breed

Jagger - 3 yrs old

Jagger goes Best of Winners for a 5 pt Major Breeder/Owner handled at the Monroe KC (supported entry) under Mr Ken Murray

Jagger goes WD in New Paltz, NY at Shawangunk KC under Ms Keke Khan. Thank you to Monique Mastrapasqha for handling him in the class