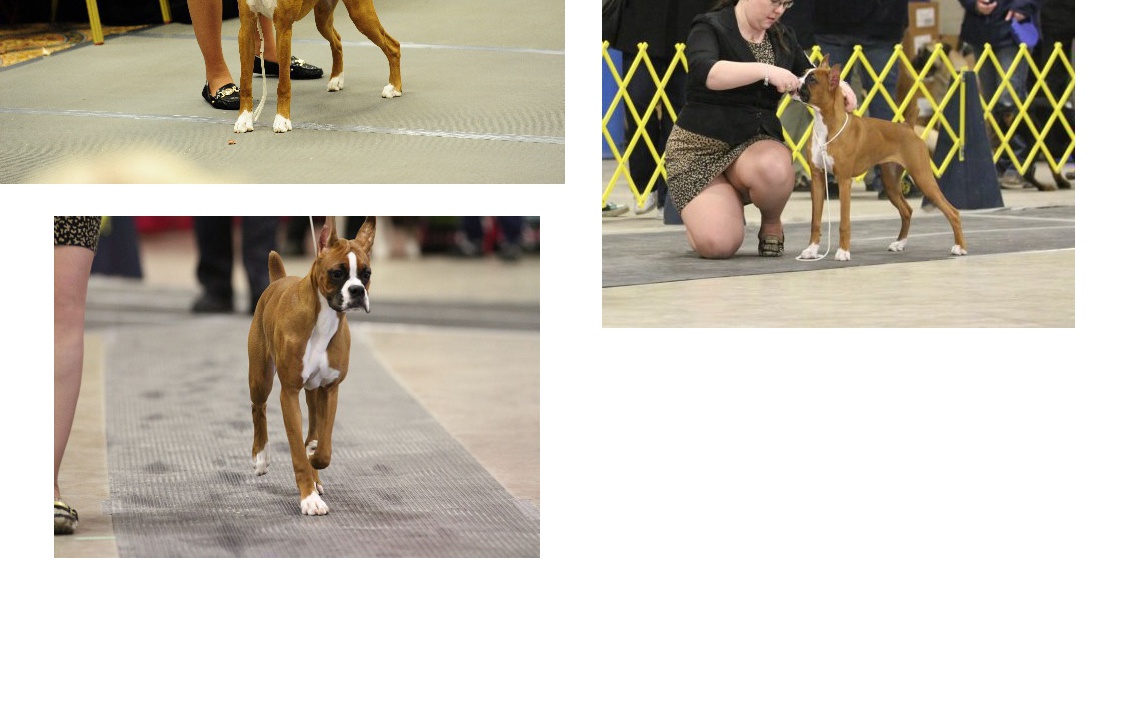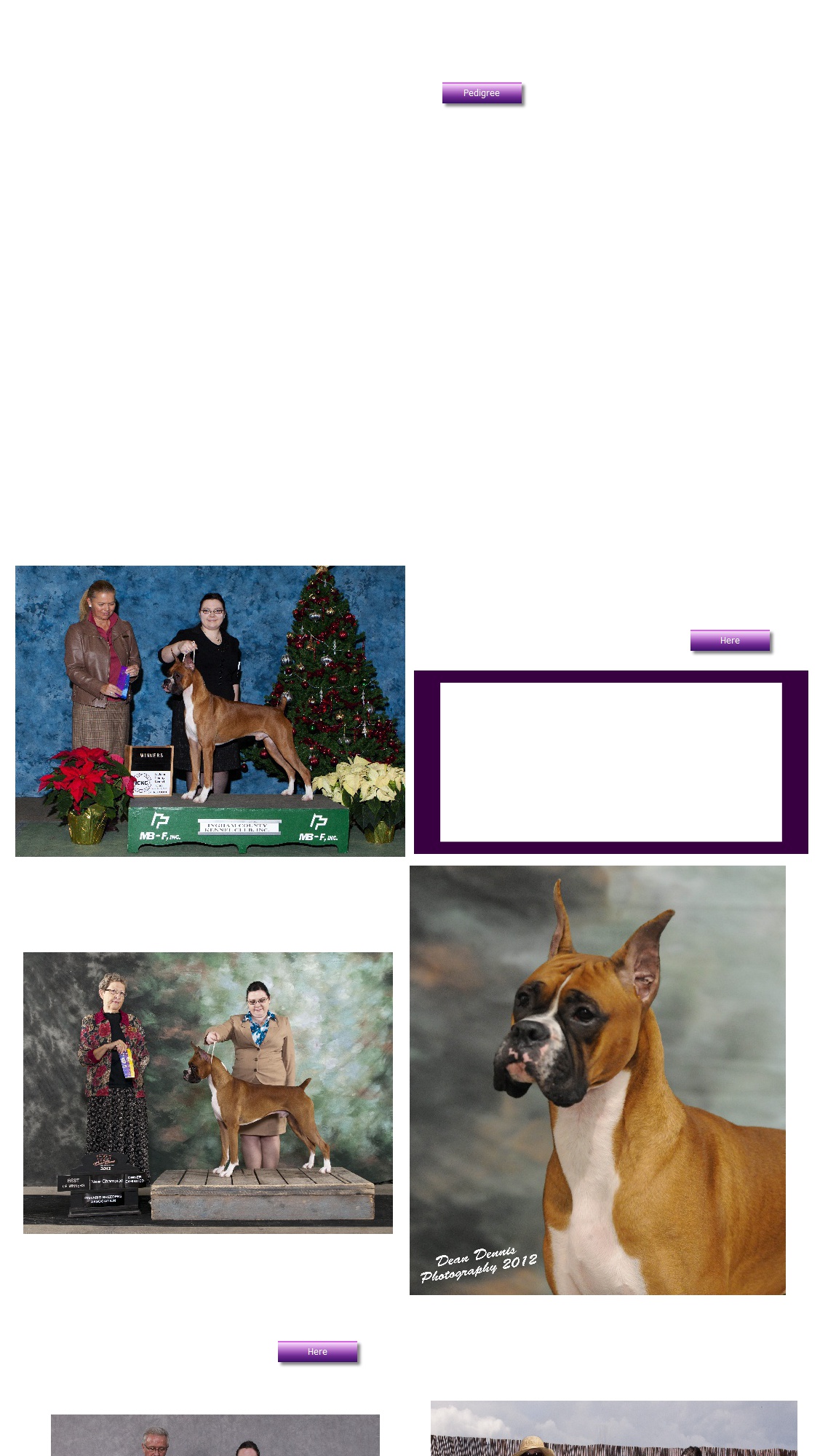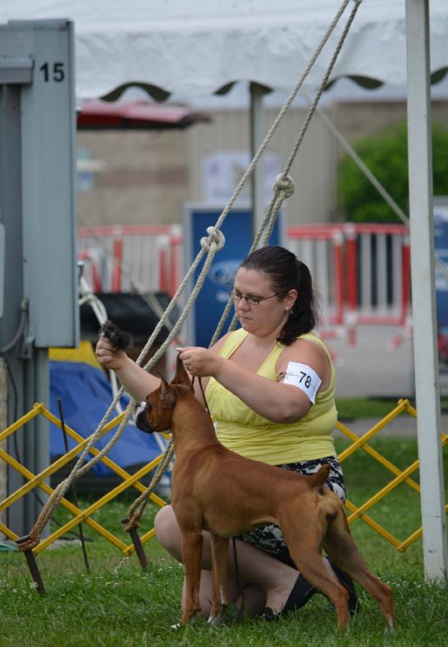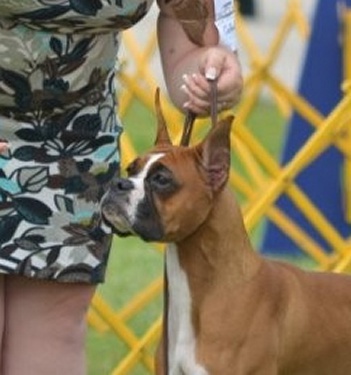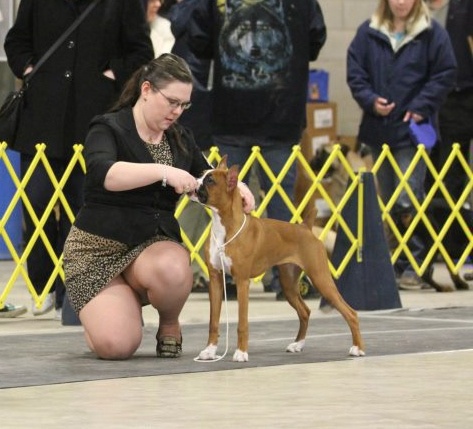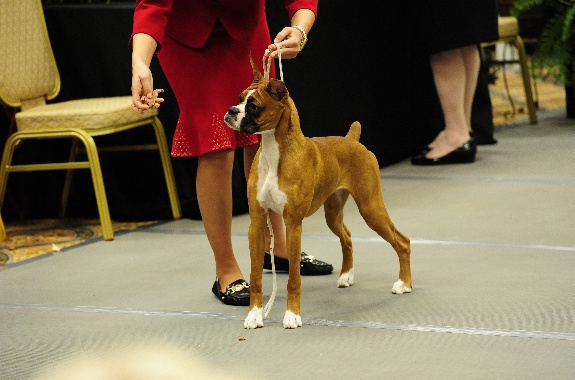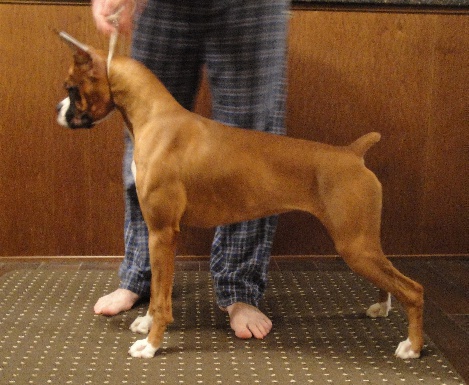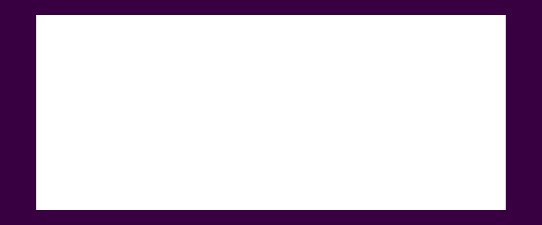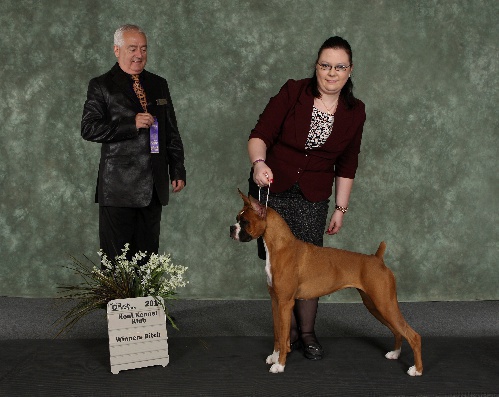 AM Gr Ch. Pheasant Hollows All Time High x AM Ch Pheasant Hollows Hello Bombshell

Copyright Vanquishboxers.com | All Rights Reserved.

DOB: August 31, 2012

Vanquish Boxers Reg'd


We first spotted Honey on our way to watch the US National Arabian Championships in Tulsa, OK on the Facebook page of Kerry Jones of Pheasant Hollow boxers. We have long admired her beautiful boxers and something about this little girl jumped at me. Admittedly, that 'something' was a striking resemblance to Abby our first boxer in markings and that sparkle in her eye and the beautiful head of our first show boxer, Haley. I also have long admired her father, the beautiful Rohan who was in the Top 20 with his owner handler Allison Jones as well as the rest of her pedigree. I struck up a conversation with Kerry and came to realize we both shared the same thoughts on our beloved breed in terms of breeding, health and bringing them up. I was also very excited to learn about the exceptional longevity in her pedigree.

Kerry did tell us this girl showed promise but was not a big girl (although big in personality). It was decided to have Kerry crop her ears and we would make arrangements to drive to NY to see her. Of course, with our luck, she got a very nasty strain of Kennel Cough and this visit was pushed back. It seemed everything that could go wrong did and Kerry tried her best to convince me to wait on another litter. We were about to make that decision (even thought I still saw something in this little girl based on the pictures Kerry kept me updated with) when Kerry decided to have her talented handler daughter to stack her one more time for pictures. Well, she looked great! We mutually decided to have her come home with us to grow up and see if she turned out to be the 'diamond in the rough'. If she didn't, another Pheasant Hollow puppy would come to Vanquish Boxers.

This girl came home and never blinked an eye on the long trip. Met Esme and Jace with delight and settled in quite well. In fact it was and still is quite amusing to see her 'beating up' her much larger 'brother'. One of my favorite activities is training puppies. At her first show, she was Reserve both days against much older competition. We will continue to show her some as a puppy as she grows up but given her rough start she is going to take some time catching up. At ABC 2013 we met her mother 'Halo' and co-breeder Cynthia and were thrilled when she won a very large and tough Open Fawn class at the specialty prior and at the ABC. Halo also was slow to mature but then started consistantly winning competitive Open Fawn classes including at the ABC regional week and is now an American Champion so we will see what the future brings for HoneyBoo!

UPDATE: With minimal showing Honey now
has
7 points
towards her Canadian Championship, all owner handled.


See more pics of Honey growing up
Pheasant Hollows Starstruck at Vanquish
'Honey'

Health Testing

Holter - 3 VPC's (2/22/14), 3 VPC's (12/21/14)
SAS - pending
DM - At Risk (A/A)
Thyroid - pending



Honey getting her 1st point towards her Canadian Championship

Honey at ABC in the 6-9 month class with her co-owner Allison Jones

Honey's showring debut (she goes onto RWB!)

Honey's showring debut (she goes onto RWB!)