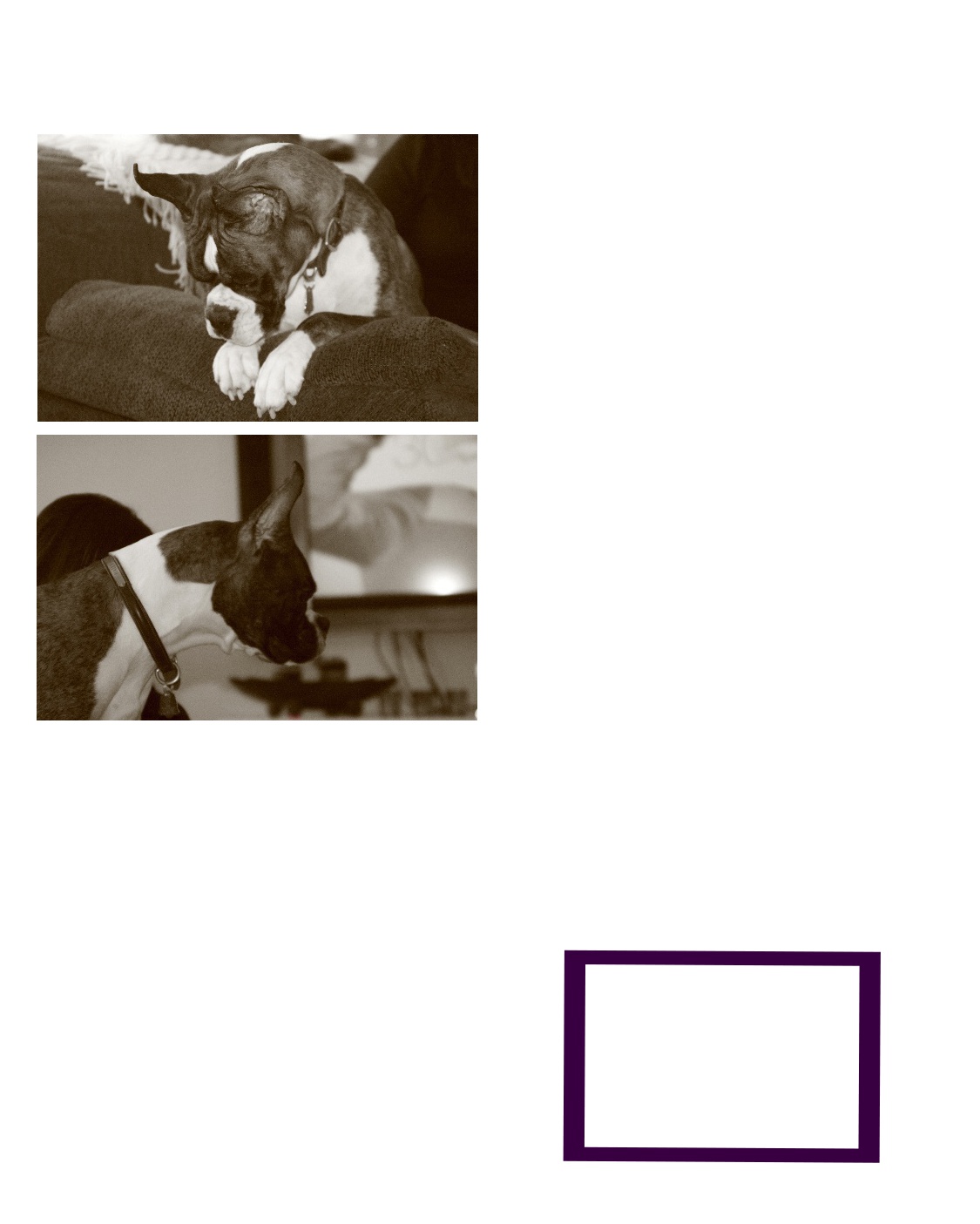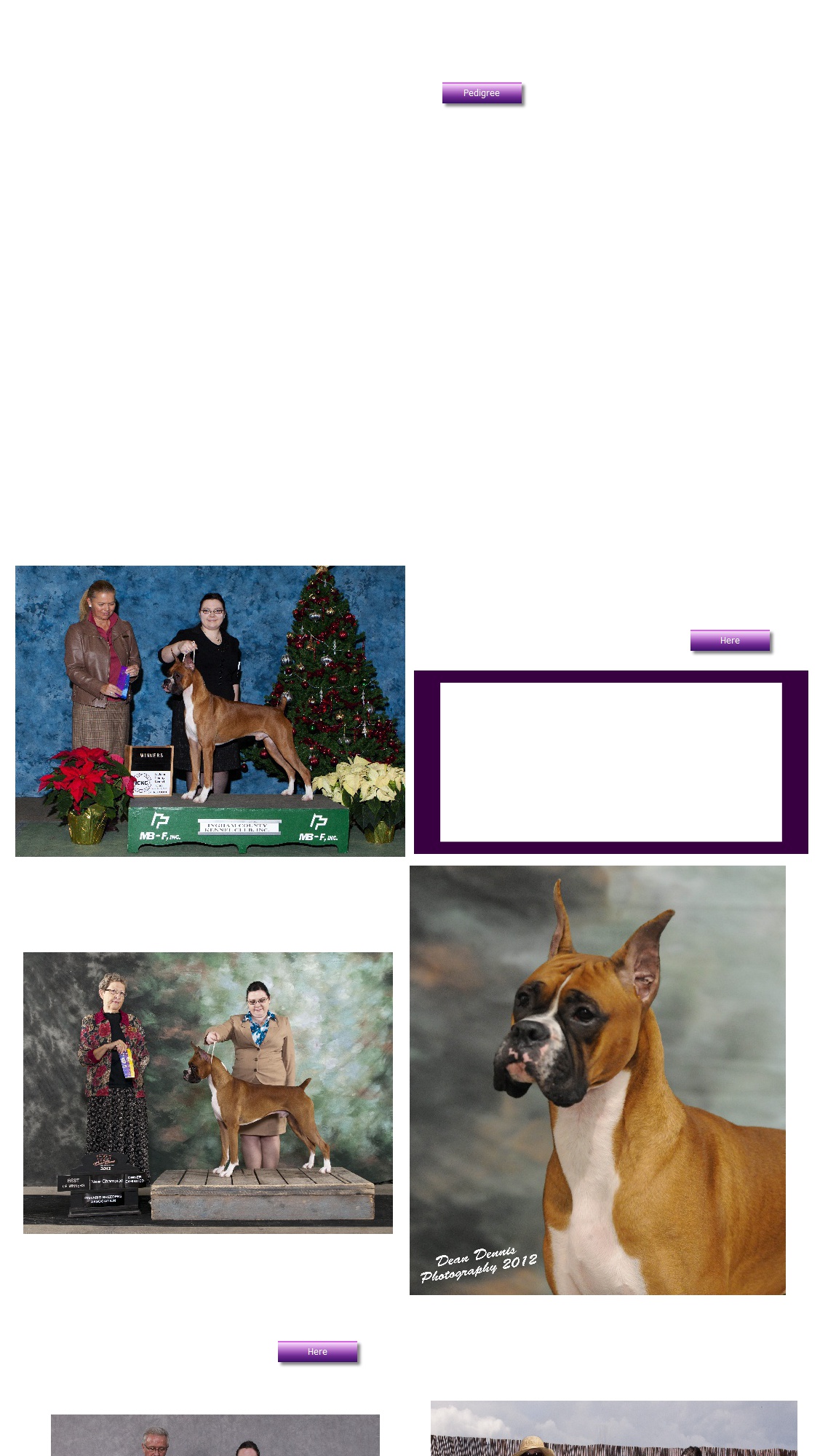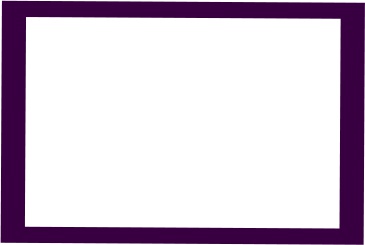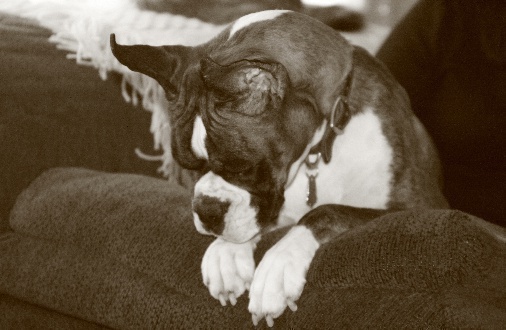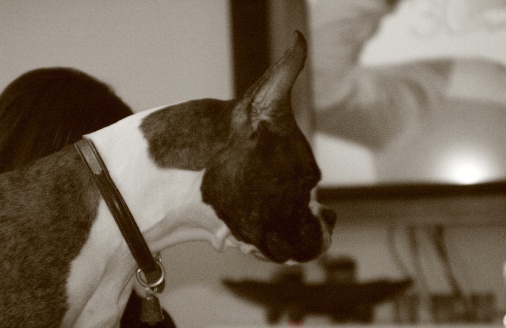 Schmidt's Power Play of Cinnrhee
'Haley'

BISS Ch. Cinnrhee's He Shoots He Scores x Schmidt's Rise And Shine

Copyright Vanquishboxers.com | All Rights Reserved.

June 15, 2005 - May 28, 2009

SAS clear - Doppler
Holtered clear '0' PVC's


Health Testing

When we made the decision to add another Boxer to our family, I began researching breeders. I attended some shows in the area and met Medley Small and Margaret Ashman of Cinnrhee Boxers. We sat down, talked and really seemed to click. Medley apreciated our background in show horses and we shared much in common regarding our thought on Boxers. Medley didn't have any litters of her own at that time but had one coming up by her stud dog BISS Ch. Cinnrhee's He Shoot He Scores. After seeing this litter, she felt one of the girls in this litter was the show prospect we had in mind. So Haley came home to us from Schmidt's Boxers in Ohio.

Julie Schmidt told us she was a real pistol, often pinning the much larger boys down so we knew we were in for a treat. I still remember bringing this little brindle bundle home as she barked in my face to tell me how it was. Abby was a little miffed at first but when she realized this puppy was also for her - they became fast friends.

We started her training and she came along quickly. We made the decision to enter her in a local show at the tender age at just over 6 months. Each day she progressed quickly and on the 3rd day of the show she took her first points. This was primarily owner handled with the assistance of a new friend, Stephanie MacIntosh of Kadenza Boxers. We were thrilled.

We continued to enter shows and learned the ropes together - this girl taught me a lot! She was a very willful young lady who tested my skills and really made me learn how to show. We continued with some very nice wins and upon her passing had 6 points.

The winter of 2008/09 Haley never looked better, she had just had outstanding heart health testing and I looked forward to showing her in the spring. Unfortunatly that was not to be. She began getting sick in March with what seemed to be some sort of intestinal virus. She worsened and we made the trip to the University of Guelph for further testing. The testing pointed to either an auto-immune issue or lymphoma but they couldn't be certain. She made a rally in mid May which gave us hope but at the end of May, we knew it was time. I spent the morning holding on to my precious girl and when the vet came to the house, in her weakened state, she barked in her guard fashion at him. I took her out one last time and held her in my arms as she crossed the bridge. She was just a few weeks short of 4 years old which made this even more painful.

I truly feel Haley always knew her time on this earth was short and lived to make the most of it. She had the most shining personality that I ever knew and sometimes I think she was brought on this earth to remind me what life is really about - it is short and live every bit of it!

Vanquish Boxers Reg'd