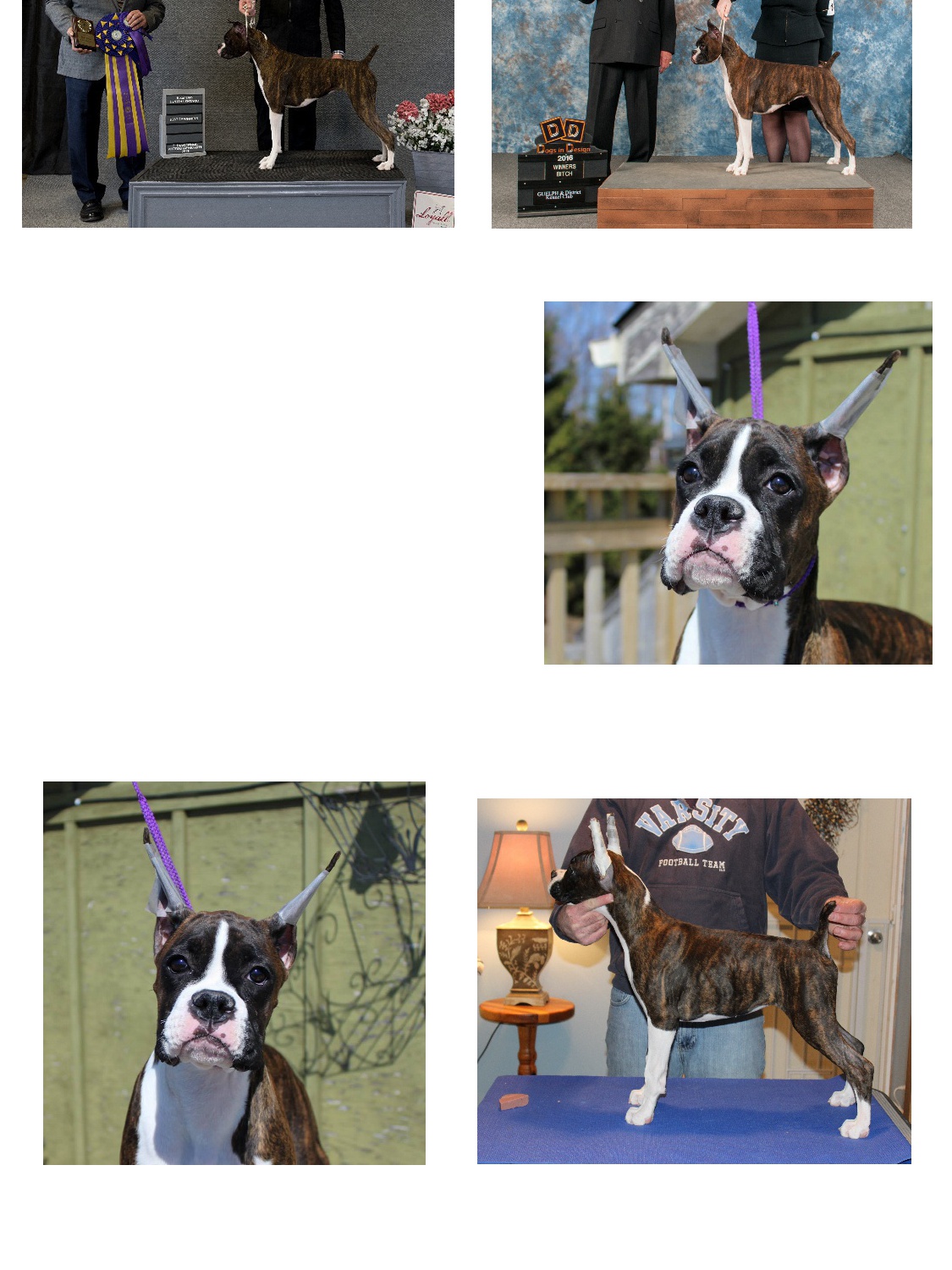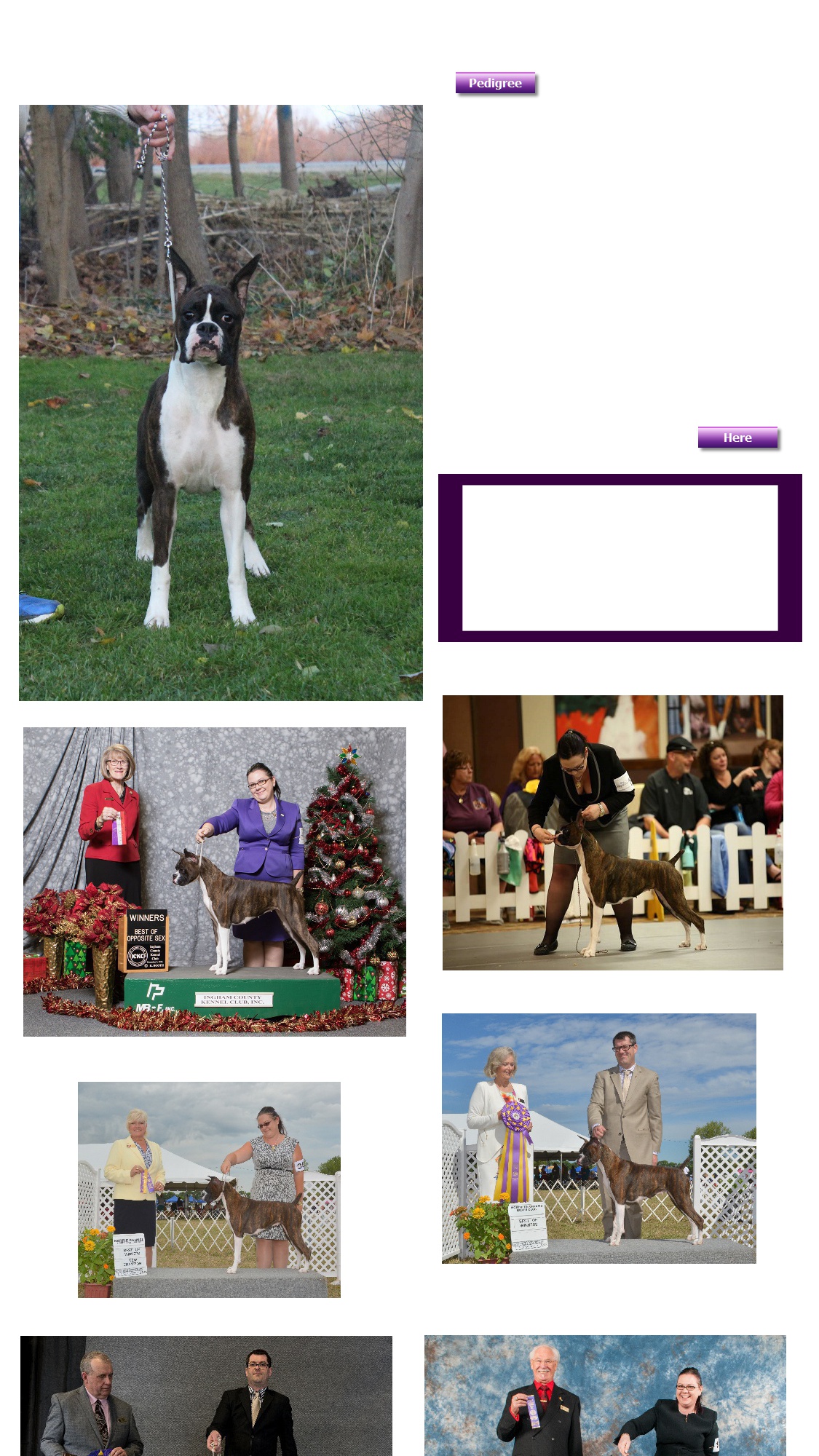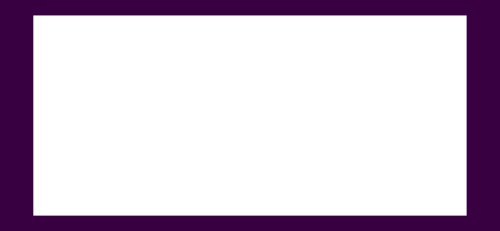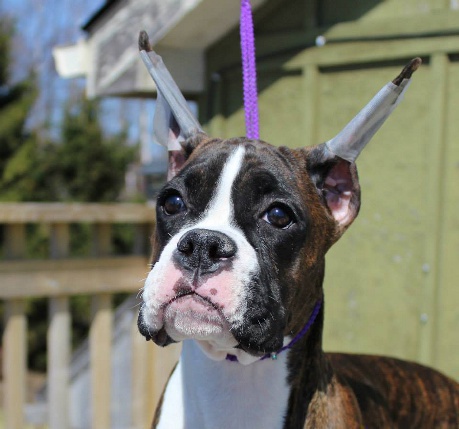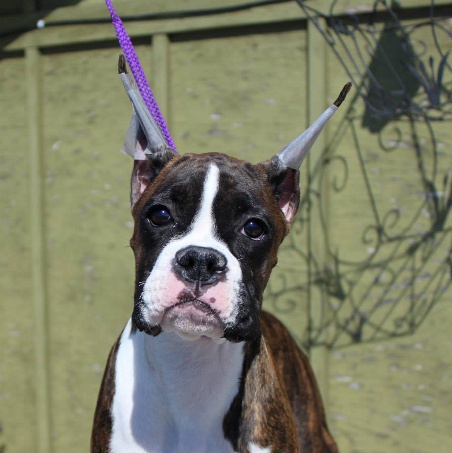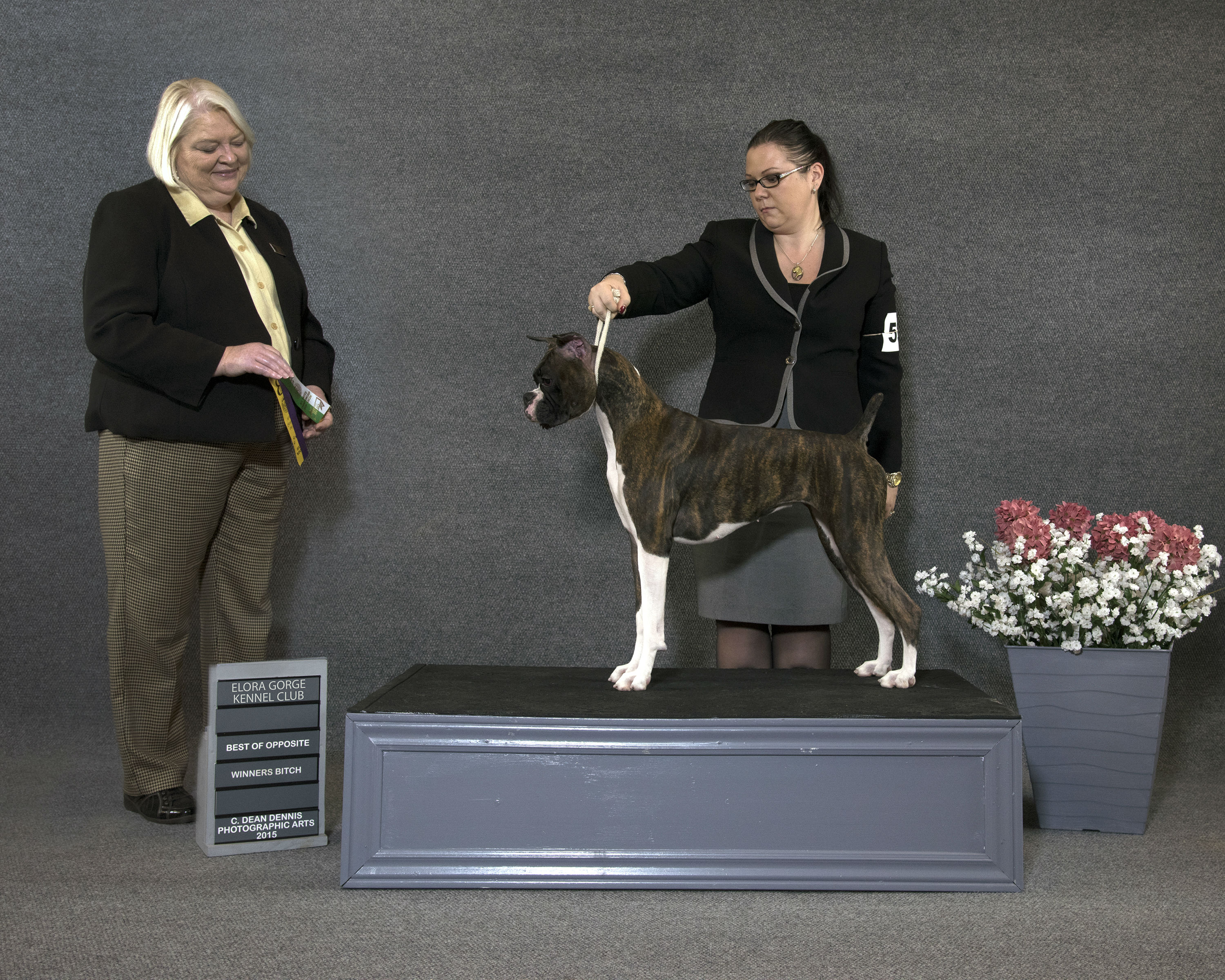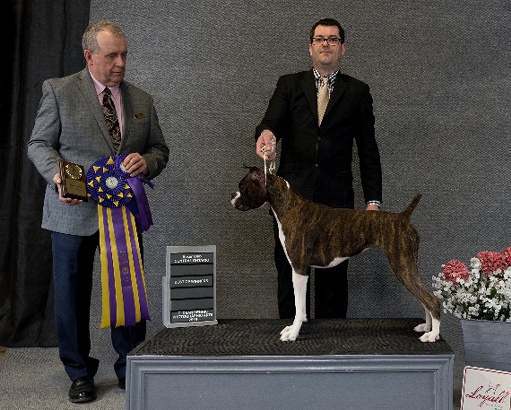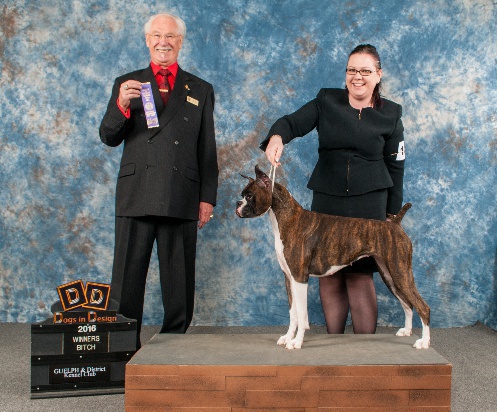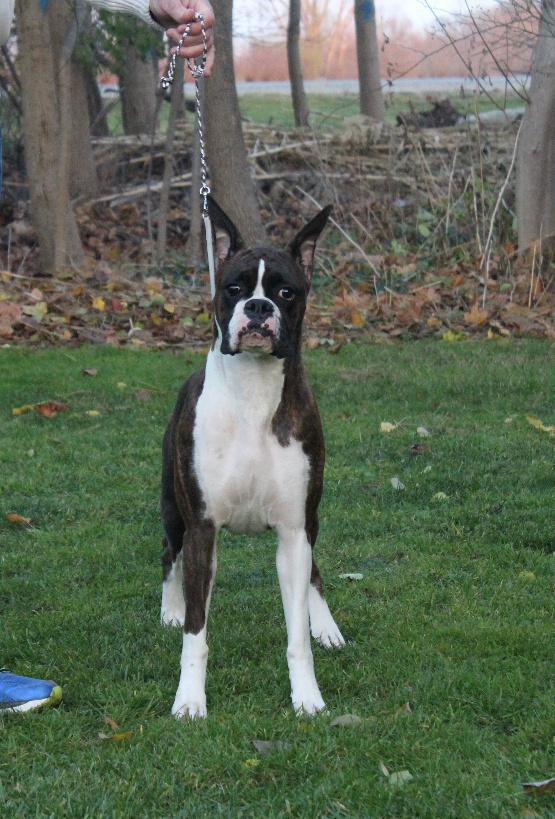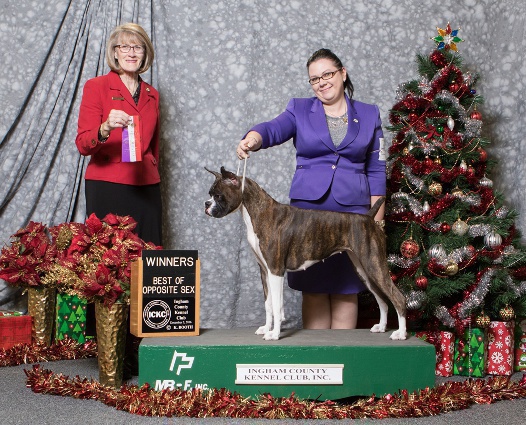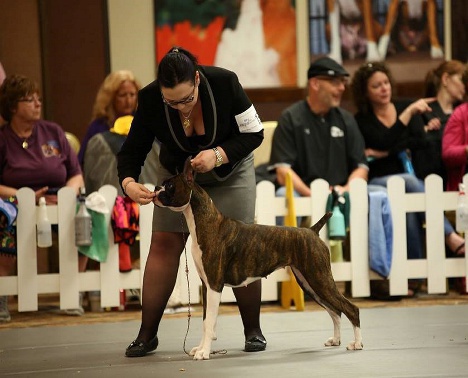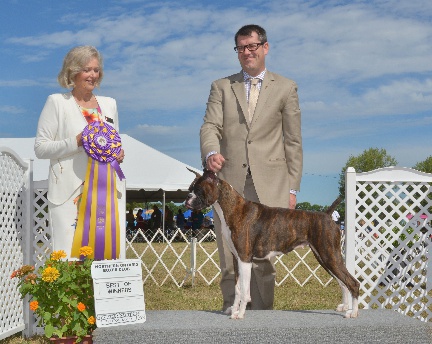 CH. Vanquish's The It Girl - Eva

AM Ch. Pheasant Hollow's Macho Camacho SOM (AM) x Can Ch. Cinnrhee Heartacre Raisin Kane DOM

Copyright Vanquishboxers.com | All Rights Reserved.

DOB: November 22, 2014

Vanquish Boxers Reg'd


Health Testing

Holter - 1 VPC (9/4/16)
Auscultation by Board Certified Cardiologist murmur free (12/11/15)
ARVC Striatin Negative
DM - Carrier



See more pics of Eva growing up
Eva - 14 wks

Eva is from our Hector x Esme litter. She not only is a pretty girl but a lot of fun with attitude to spare. Her personality is definitly that of the 'it girl' that everyone wants to be around. We are excited about her future.

Eva's 1st point going WB/BOS at Elora Gorge KC was a memorable one as this wild and social little girl tried to whooo the judge with Boxer kisses. She then went on to Best of Winners at the Boxer Club of Central Ontario, WB under breed Authority Walter Pinsker at the Guelph KC and finished her Championship at the Barrie KC going RWB at the Boxer Club of Canada regional and BOW at the Northern Ontario Boxer Club. She is also AKC pointed and on her way to her Grand Championship in Canada.


Eva - 4.5 months


Elora Gorge KC WB/BOS under L. Steeves

Best of Winners - Boxer Club of Central Ontario - Breeder Judge Dave Gilmour (15 months)

Winners Bitch - Guelph & District KC - Breeder Judge Walker Pinsker (Mephisto)

Eva WB/BOS - First AKC point

Pretty ringside shot at ABC 2016 by Paul Roscoe

New Canadian Champion

Best of Winners - Northern Ontario Boxer Club