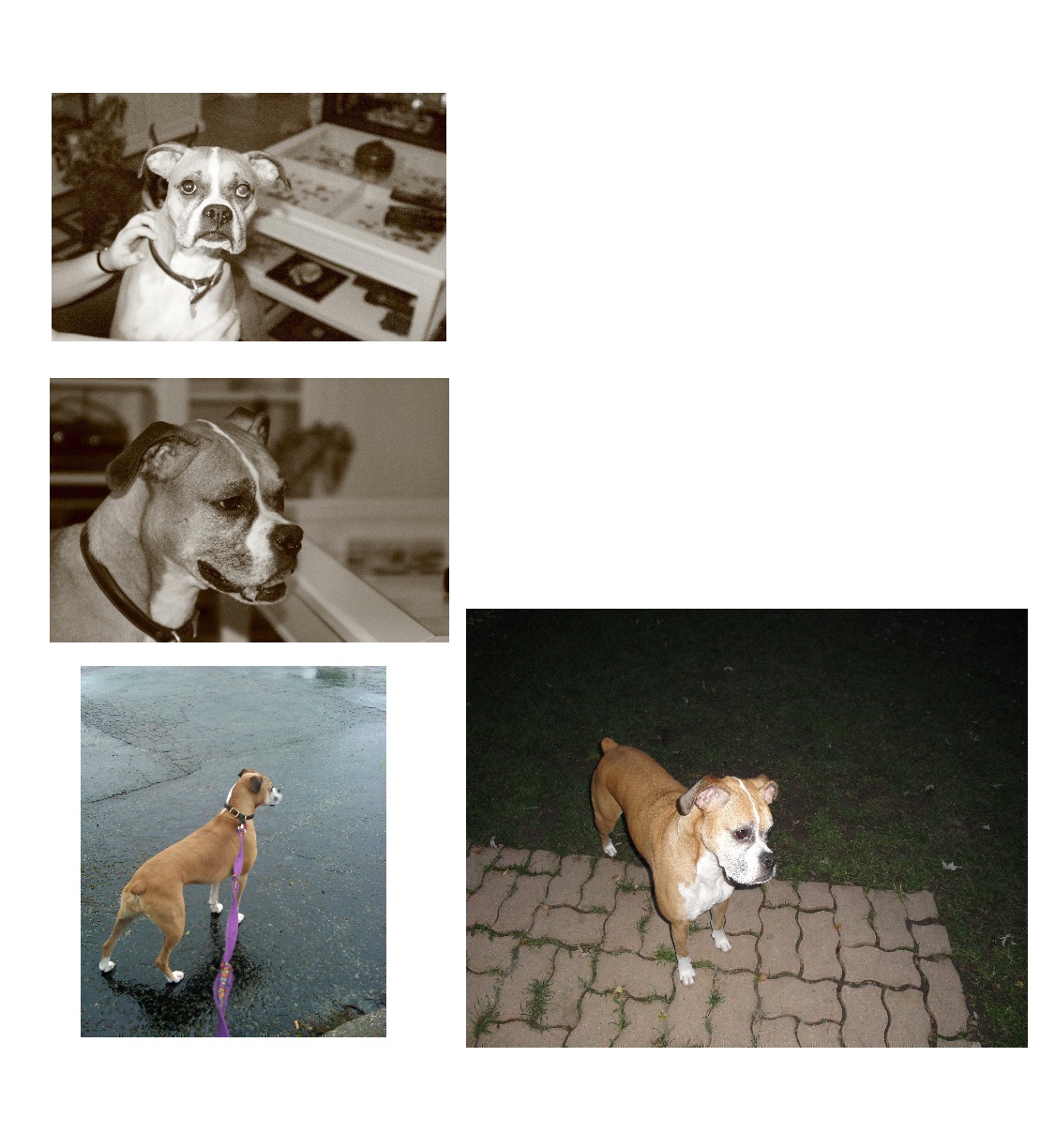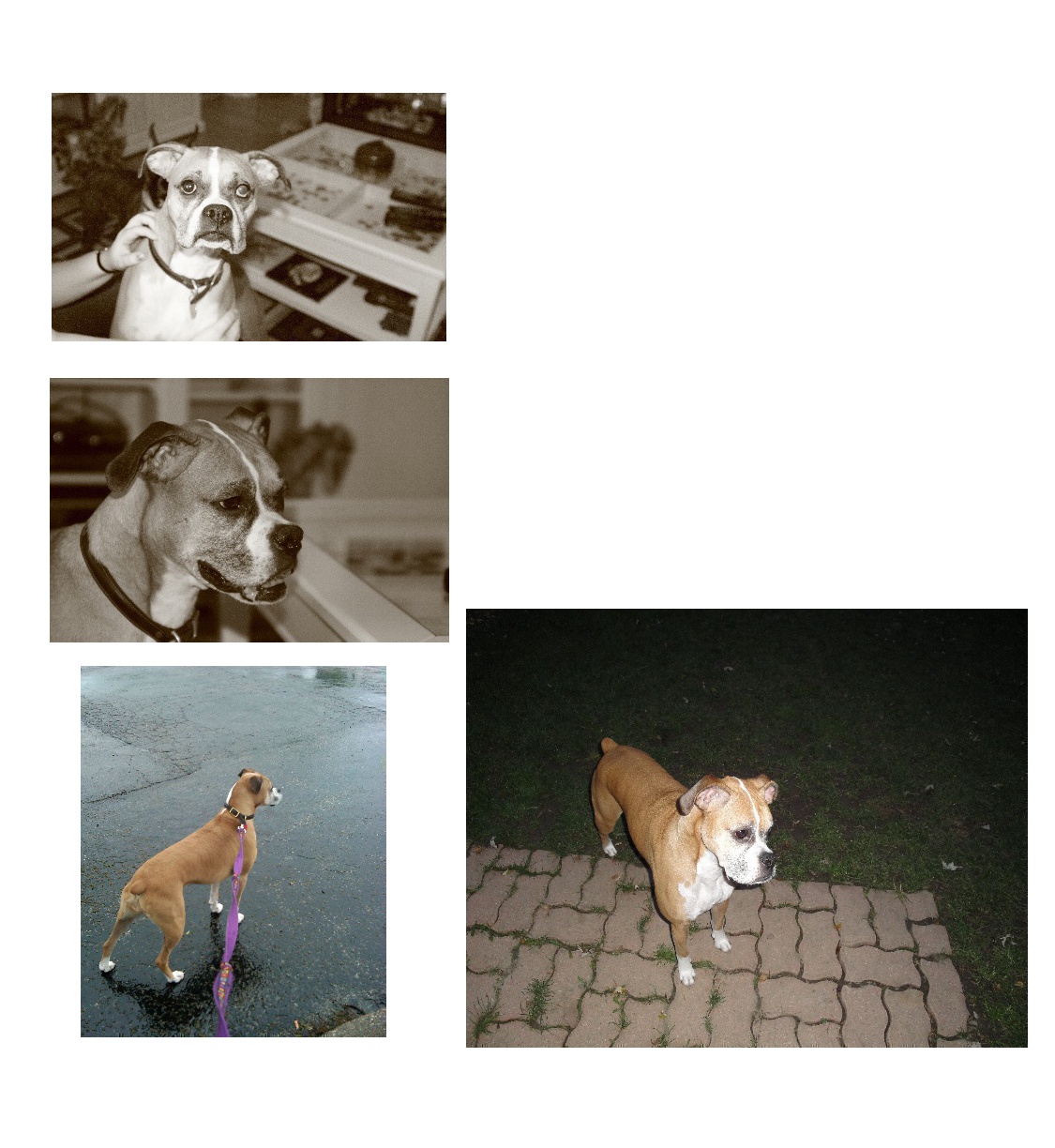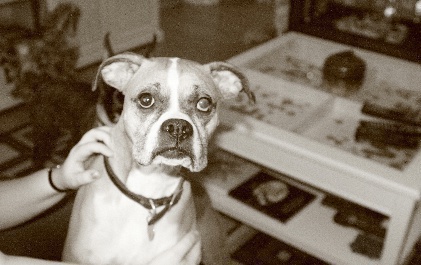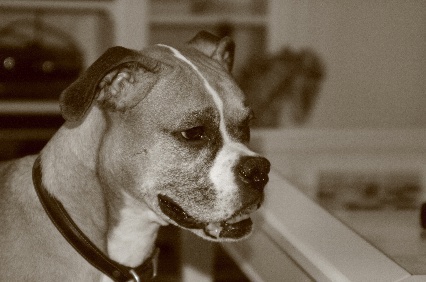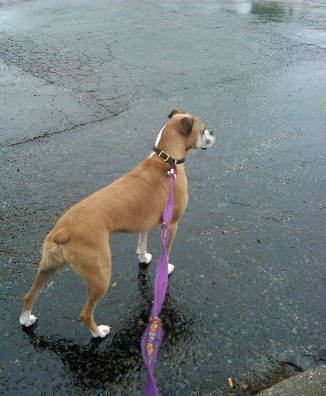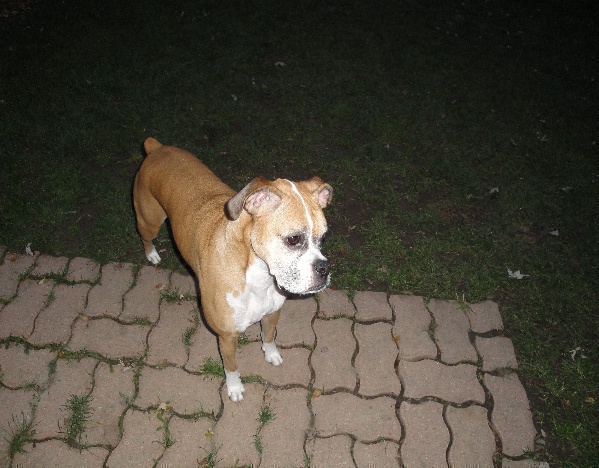 Abby

Copyright Vanquishboxers.com | All Rights Reserved.

DOB: September 12, 2003 - March 25, 2011

We decided to purchase a Boxer and we went about it in a way I would now, not recommend but it was a decision I will never regret. When I saw that flashy fawn girl with a mind of her own (the other puppies were playing together while she went on her own finding sticks), I just knew she had to come home with us. Mark said we had to think about it and in typical 'Melissa' fashion, this little girl was coming home with us within days.

She tested our patience contantly; she was so sweet but she sure could get into trouble. Their wasn't much she didn't eat and 'come' was not in her vocabulary. She did eventually outgrow these things to the point that she was very trustworthy off-lease. This however did take some years.

Abby was with us constantly, she came with us on our honeymoon and travelled with us to horse shows. When she was not even a year old, we discovered she had a juvenile cataract and she was operated on a day after her first birthday. This surgery seemed quite succesful at first but she started having further problems which turned out to be glaucoma (a risk of the surgery). We had to make the decision to do another surgery on her eye, where the inside of the eye was removed and she would be blind but still have a fairly normal looking eye (as you can see in some of her pictures).

When we got Haley and Esme, she truly enjoyed having a friend to play with and was an excellent puppy raiser. It is with great sadness, Abby passed away in my arms after being rushed to the vets. She died of a heart problem. She will always be in our hearts.

Vanquish Boxers Reg'd